Listen to our Podcast Themes
Purchase a single track or bundle several tracks at huge savings.
Select a category tab to listen to themes.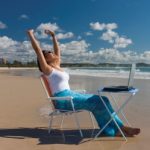 Hundreds of Podcast Music Themes for use as the soundtrack for audio or video Podcasts; YouTube or Vimeo videos; Internet shows like interviews, news and information.
These are all original music tracks not sold anywhere else on the Web. Costing thousands to produce, but now available at a fraction of the cost for Internet use only, starting at a low $3 per track.
The voice-over watermarking in the background of the samples is for security purposes and is not heard on the purchased version.
Once purchased, you will receive an email that includes a link and instructions for downloading the track(s). The audio files are delivered as high quality mp3 files .
Select a jingle, theme or category from the jingle menu on this page.
Listen to tracks and lengths that might work for your project. Jot down the track number you are considering. Track numbers include Theme or Package-Track Number-Length
Then, at the bottom of the player and description, click on PURCHASE DETAILS which opens the actual shopping cart page in a new tab or window where you will find the options to purchase, prices and secure ordering process.
You will hear and see duplication of themes between categories, since many themes cross-over a variety of styles and subjects. The categories on this page are suggested only… you may use any theme, including our Internet Radio Jingles for your Podcasts and Shows.
Want to become an affiliate and offer our jingles to your customers and followers? Check out our affiliate program. CLICK HERE TO LEARN MORE